Have you visited a landing page and stayed on the page for a long and even ended up consuming other pieces of content?
What kept you so long on the website. Let me guess—visual content, especially videos.
Why?
However, because visuals are powerful at communicating a message, do you know that most businesses don't take this advantage and end up losing most target audiences who would have converted into customers?
This blog post will talk more about why you need to use videos on your landing page and the suitable types of videos to use.
Why Use Videos on Your Landing Pages
1. Help Sell Your Products
Your target customers will need more details to know your business well before using it. Some products are technical and complicated to understand how they work. You can use short demos video landing pages to help sell your products online as a business.
Your target readers can see a visual of your product and get a glimpse of how it works. In addition, it can arouse their interest to start using the product.
Using simple and easy-to-understand videos can help the target audience understand your business, the value you can deliver them and initiate the drive to start using the product.
2. Capture the Audience's Attention
When target readers visit your website, you want them to stay on it for long as they read and use the content within the website.
Videos can help capture lead attention as they are attractive and easy to read and consume. When target readers find it interesting, they can even consume more content and learn more about the business and how it operates.
They build more trust with the business and want to use the company to solve their challenges.
3. Help Build Trust
Trust is essential to build relationships with target readers and engage them. To quickly help build trust with the target audience, you can use videos content.
Since most people consume video content, they will find it helpful, see your thought leadership and expertise in the market and even decide to try out your business.
They will want to get the value of the business by using the products or services as they solve their challenges.
4. Increase Website Traffic
The usage of video content is increasing in the market as more target customers consume it when searching for the right content to help solve their pains.
Using video content and optimizing it with the right keywords can draw more traffic to your website within your landing pages. Data shows that 82% of internet traffic will come from video streaming.
When target readers find your videos and see the value you present in the video, they can even refer other people with similar problems and increase traffic to the website.
As a marketer, you end up engaging more leads to your business, and you can start nurturing them and preparing them to buy from you.
5. Share Customer Testimonials
Target readers want to see other people who have used the services and products a business offers and how they benefited from them.
Using testimonials can help target customers see the value you offer to them. You can share the testimonials and let leads see and hear what others find valuable from the business.
Since videos are easy to engage in, target customers can watch several testimonial videos of how your business has helped your customers.
As you collect the customer testimonials, ensure that you gave the best value to your customers and that they were happy to use your business to solve their pains.
6. Increase Dwell Time on The Landing Pages
Attractive and engaging video content can keep readers engaged to a landing page for long as they get to know what the business offers and how it can help them solve.
Using video content can connect deeper with target customers and make them know more about your business products or services. A report by Wyzowl shows that videos have a 62% engagement rate for businesses.
Since it is easy to consume and pass the message, target readers can know more about a business through the video landing pages. They will consume different content to see the business's value and solve their pains.
7. Increase Conversion Rates
Target customers are more likely to convert into customers when they consume video landing pages. This is because they can see first-hand how the product works through the video content on the website.
Through the videos on the landing page, they know the business better and what it offers. This can lead to more trial versions and increased conversions from potential customers.
8. Help Emotionally Connect With The Target Audience
It is essential to connect with your target audience emotionally and drive more engagement and connection to your business as you market your brand. To effectively do that, you can use video landing pages.
Elements like music, tone, animations, etc., within the video content strengthen the emotional connection and help target readers connect deeper with the business as they consume the content.
3 Popular Types of Video Landing Pages
1. Explainer Videos
As the name suggests, these video types help explain to the target audience more about your business products or service.
You can know the features of the products, how to use them as you solve the pains. So many brands are using this type of video for their brand marketing 74% are using it.
A target audience can visit a website looking for a product to solve their pains. They can just want a single explainer video for the business and then convert to see the first value the product will deliver them.
2. Testimonial Videos
You can reach out to your current or past customers and let them give you a testimonial. It will help attract and engage more target leads to the business.
You can interview your customers and record a video testimonial to use on the website landing page.
When other target audience reaches the website, they can see what other people who have used the product say and want to try it for themselves. Here is an example of a video testimonial by OneIMS.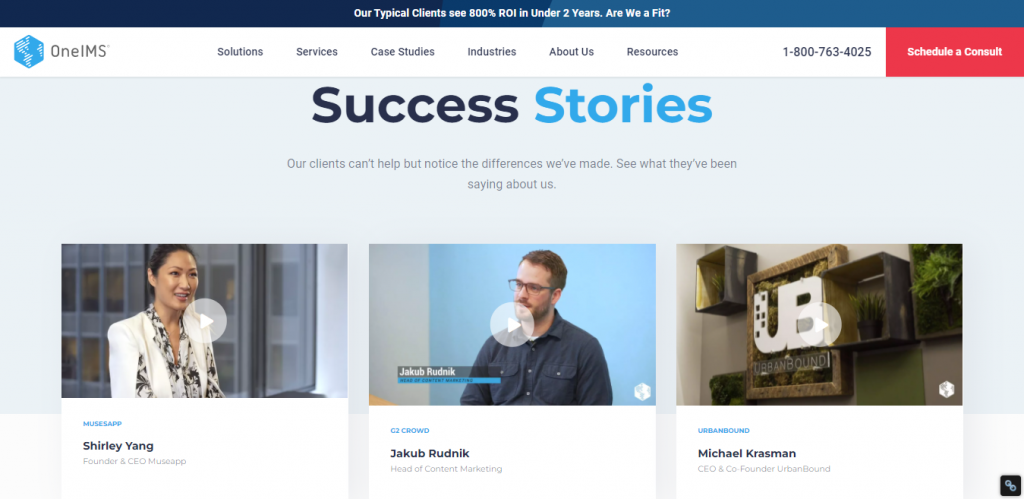 3. Product Demos Videos
You can include demos on your landing page to show target readers how your product works. It will help them know how your product works instead of spending more time reading your content on the landing page. Here is what Stephanie from Vidyard says about demos videos.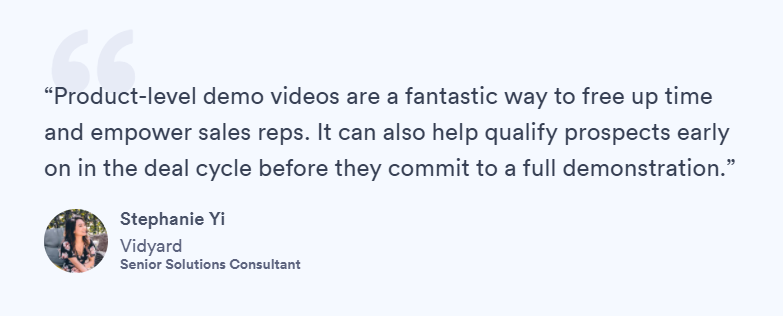 How to Make Video Landing Pages More Effectively
1. Use Short And Long Versions
Some target audiences prefer long videos on landing pages, while others prefer short ones. To make sure you reach your target audience, you can create different videos for your landing pages.
Ensure that the videos address the target readers' pains and solve them using your business products or services.
2. Add Attractive CTAs For Videos
It is essential to use attractive CTA for the landing page videos to increase engagement and conversion.
You want target readers to take action and give them the right direction and how to do that with increasing their conversion.
Use power words within your videos. You can also play along with the psychology of color and attract readers to your videos.
3. Avoid Autoplay; Give Viewers Choice to Play
Not all readers will want to watch the videos once they land on your page. Maybe they want first to read some content then watch the videos. Giving them a choice to play the videos can engage more with the website and the content.
If the videos are on autoplay, some will just leave the website once the videos start playing. Also, it is essential to ensure your videos are high-quality, very clear, and have an attractive design that matches the target reader's needs.
Here's an example of a product demo video:
4. Use Directional Cues
It is essential to give your target readers cues as they watch and engage with the video content. You can point the readers to the vital elements of the videos and engage them more.
Giving them directions will help engage more with the videos and get the business value to help solve their pains.
5. Optimize For Mobile Use
Most of your target users use mobile devices to connect and search for businesses to solve their challenges. Research by Statista shows that by 2027 there will be more than 7.6 billion smartphone users.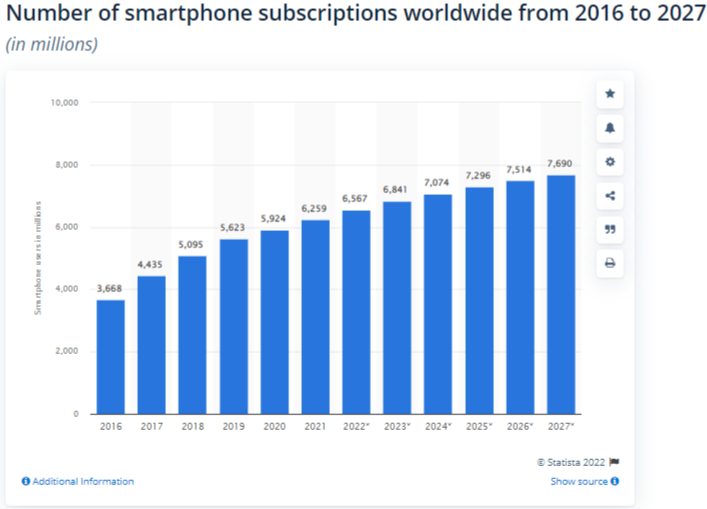 It is essential to have a website design that loads faster and is easily accessible on mobile devices.
They should engage and watch your landing page videos with any device they are using. When target readers can't access the videos on devices they use, they will engage your competitors, and you lose a chance to convert them into customers.
6. Run A/B Tests
You want to ensure your videos convert more target audiences for your business. You can run a/b tests for your videos as you run your marketing campaigns.
It will help you create the best videos that engage more readers and increase conversions. Some of the things you can test for the videos are:
The color of the CTA button
The length of the videos
The visuals used within the video content
The design of the landing page
To get the best results with your a/b tests, avoid making these mistakes as you run the tests.
Examples of Best Video Landing Pages
Videos are great for connecting with target readers and engaging them. Here are some examples of websites that have great, captivating, and engaging videos on their landing pages.
ClickFunnels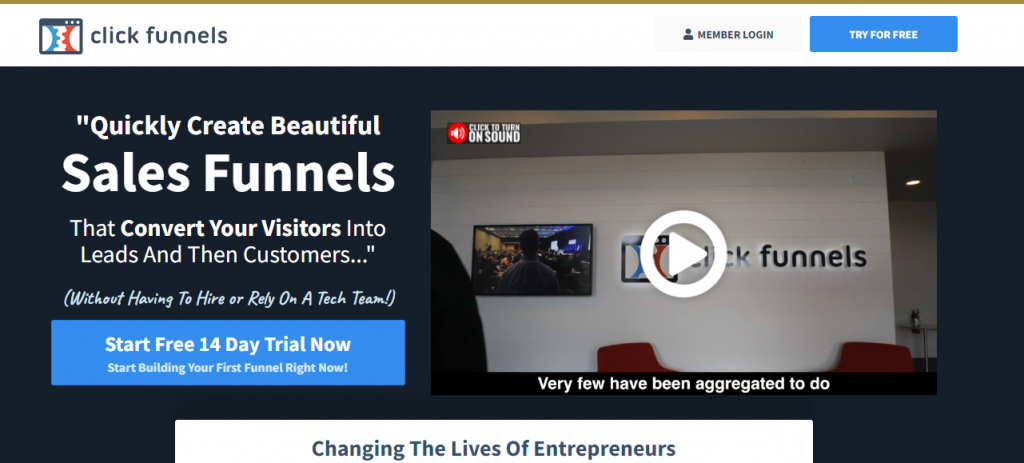 Click funnels helps brands create a sales funnel to convert website visitors into customers for their clients.
They have several videos on their website to capture the attention of their target customers. Here is an example of their demo video to explain to target customers how their business works.
Shopify Plus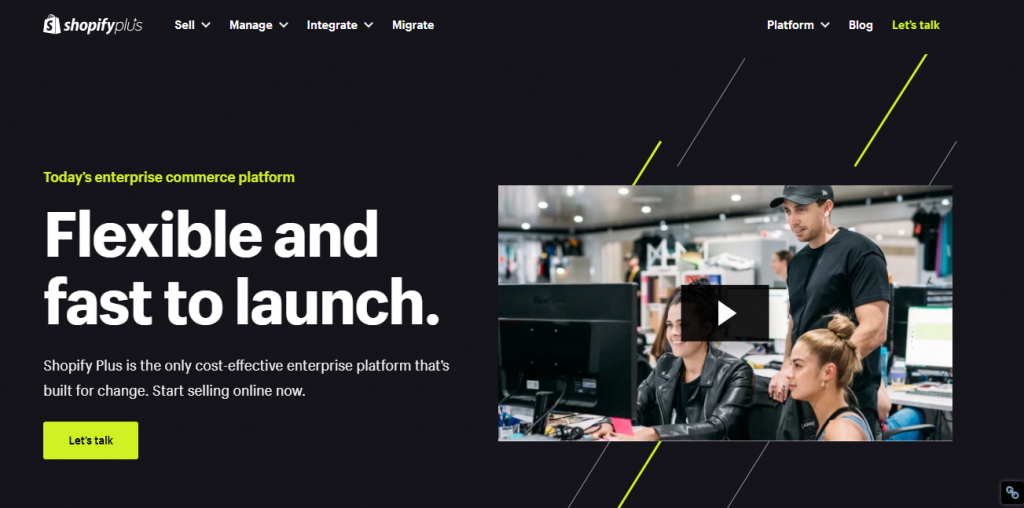 They have videos that show website visitors and target customers how their business works. Here is one of such videos on their landing page.
Screaming Frog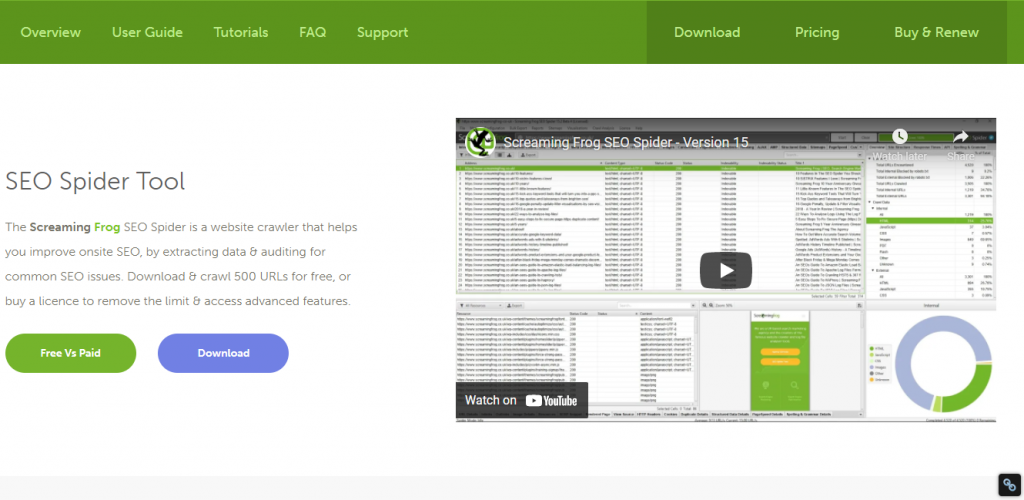 This is a site that helps businesses improve their onsite SEO. They have a video on their landing page to show visitors and target leads how their business operates. They show readers how to use the tool.
Odoo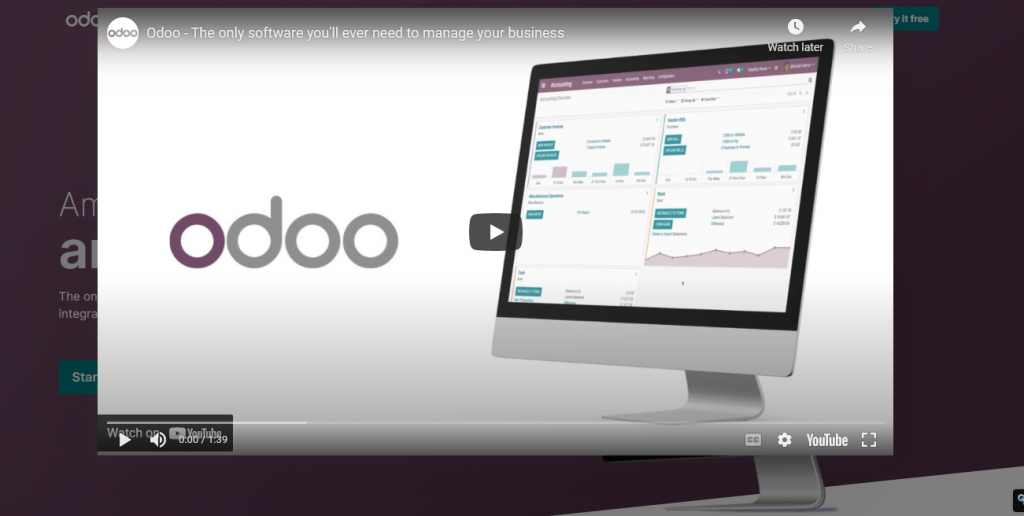 The business provides easy-to-use apps that integrate with other businesses to make their work easy.
They have a great video on their landing page that shows how they operate and how clients can use the apps and features for their business.
Conclusion
Engaging target customers in your business is a great start to building trust and showing them the value you can offer them to solve their pains.
Videos are great to engage the target audience, and using them on your landing page can lead to more conversions.
If you're not sure whether you should use videos on your landing page, use these insights and start using videos on your landing page.
Author: James Nguma, CEO at Freelancer Address.