Are you looking to create engaging visuals for your social media channels? If so, then this blog post is perfect for you.
You'll learn how to easily create graphics that will capture your audience's attention and make them want more of what you offer!
We'll review the basics of design principles, tools, tips, and tricks – everything you need to know about creating stunning social media graphics.
So let's get started: it's time to unleash your creative potential and add more volume to your business's social media presence!
Why Do You Need Graphics For Social Media Posts?
Designing graphics for social media is an art form that requires creativity and finesse.
From funny memes to informative infographics, visuals have the power to add impact and influence your audience in ways words alone cannot. It is simply a nonnegotiable part of successful social media marketing!
As a result, marketing teams need to get creative when crafting their social media posts to maximize engagement and reach.
An effective graphic needs more than just a catchy tagline or cute image; there's a science behind creating eye-catching visuals that draw viewers in without overwhelming them with too much information.
To achieve this balance between aesthetics and functionality, you need to understand what makes a good social media graphic so you can craft one of your own. From choosing the right colors and fonts to adding interesting details like illustrations or animations, many elements are at play when designing an engaging post.
Knowing which features will best capture the attention of your target audience while still delivering meaningful content can be challenging, but mastering these techniques will help take your posts from average to extraordinary!
What Makes A Good Social Media Graphic?
Making good social media graphics is instrumental to captivating your audience and getting more engagement. They are a crucial part of your social media strategy.
But what makes an effective social media graphic?
A good social media graphic should be visually appealing. It should also be relevant to the topic being discussed and contain a clear message or call to action. Additionally, it should be easy to read and understand, as well as optimized for the platform it is being shared on.
When creating graphics for social media posts, quality matters as much as quantity; aim for shareable, high-resolution images every time.
It isn't necessary to invest thousands into expensive design software or hire out for creative work if you're short on resources– plenty of quick and simple tools are available online for creating compelling visual content at a minimal cost.
From editing photos to adding filters or text overlays, these free (or low-cost) options put the power of creating stunning visuals back in your hands – all you need is some creativity and imagination!
Free Online Tools To Create Social Media Graphics
You don't need expensive software or special skills, thanks to the abundance of free graphic design apps available.
Here are 5 free online tools handy for creating engaging social media graphics;
1. Canva
Canva is a graphic design platform used to create designs for web or print. It can be used to create logos, presentations, posters, flyers, and other visual content. It includes a drag-and-drop design tool, thousands of templates, and a library of over a million stock photos, illustrations, and icons.
Canva is available as a web-based platform, as well as for iOS and Android devices. This means you can always access the app on the go by using your mobile smartphone.
You can either use Canva for free or subscribe to use the advanced paid tools available.

2. Adobe Spark
Now Adobe Express, Adobe Spark is a suite of multimedia creation tools that allow users to create professional-looking graphics, webpages, and videos. This free app is available on the web, iOS, and Android.
Adobe Express provides a range of social media templates and themes, as well as an array of editing tools and options to customize your work. Adobe Express also allows users to create videos and share them online.
Like other free social media graphics tools, you can use the free version of Adobe Spark or choose a paid plan to access more sophisticated features.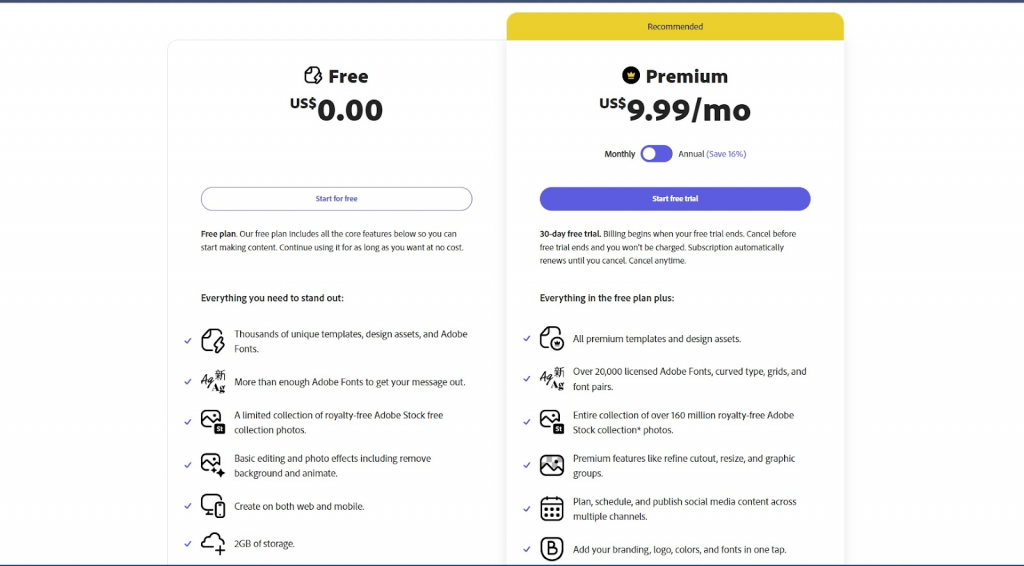 3. Crello
Crello, now VistaCreate, is a graphic design platform that provides users with tools to create professional-looking graphics for web and print materials. It offers a large library of templates, illustrations, fonts, and more, allowing users to customize designs for their needs easily.
With VistaCreate, users can create stunning visuals for websites, social channels, ads, posters, and more. VistaCreate also provides users with tools to animate their designs, which makes it a great choice for creating eye-catching visuals.
VistaCreate has a free version and a paid plan for anyone who wants the advanced tools.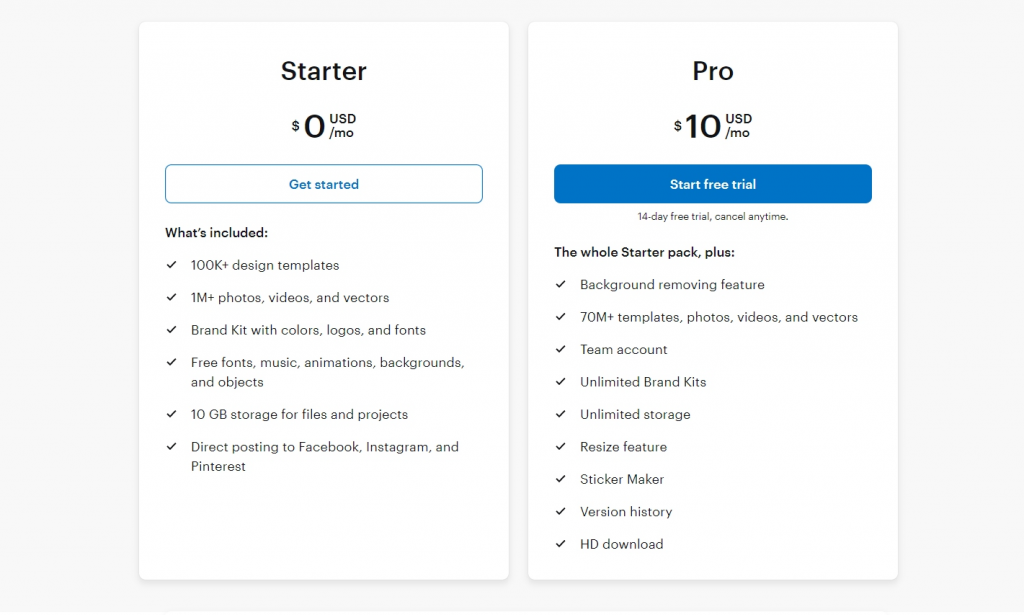 4. Design Wizard
Design Wizard is a website that allows users to create custom graphics, logos, and other visuals with ease. The website provides templates, fonts, images, and other design elements to help users create unique project designs.
Users can also upload their images and add text to create custom visuals. Design Wizard also provides users with various tools to adjust the size, color, and other aspects of their visuals. Additionally, the website offers a range of tutorials to help users create the perfect design.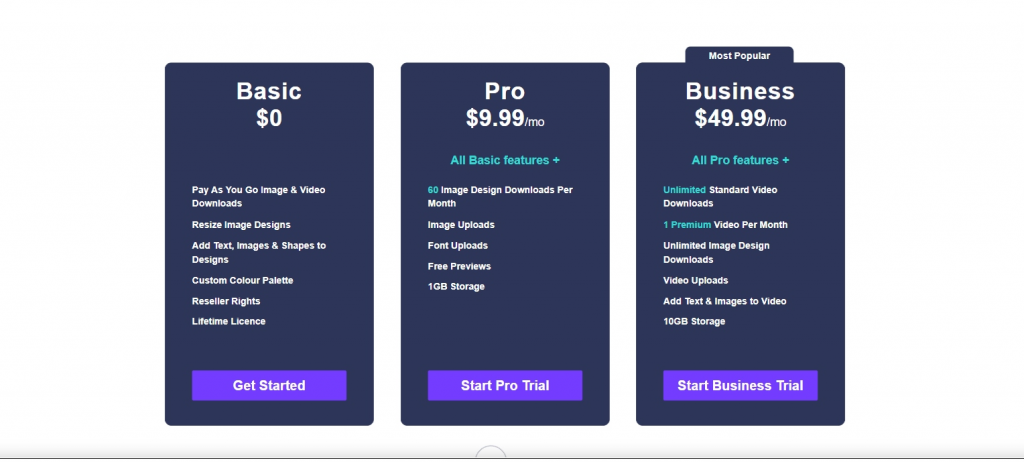 5. Stencil
Stencil is a graphic design software that enables anyone to create stunning visuals with a library of customizable templates, illustrations, icons, and more. It is a powerful, easy-to-use platform that provides a complete suite of tools to create professional designs quickly and easily.
With an intuitive drag-and-drop interface, Stencil offers a library of over 500,000 professionally designed images, illustrations, icons, and graphics. It is also packed with features such as image cropping, text alignment, and background effects to help you create the perfect design. Stencil also makes it easy to collaborate with team members, so you can share and discuss your designs with ease.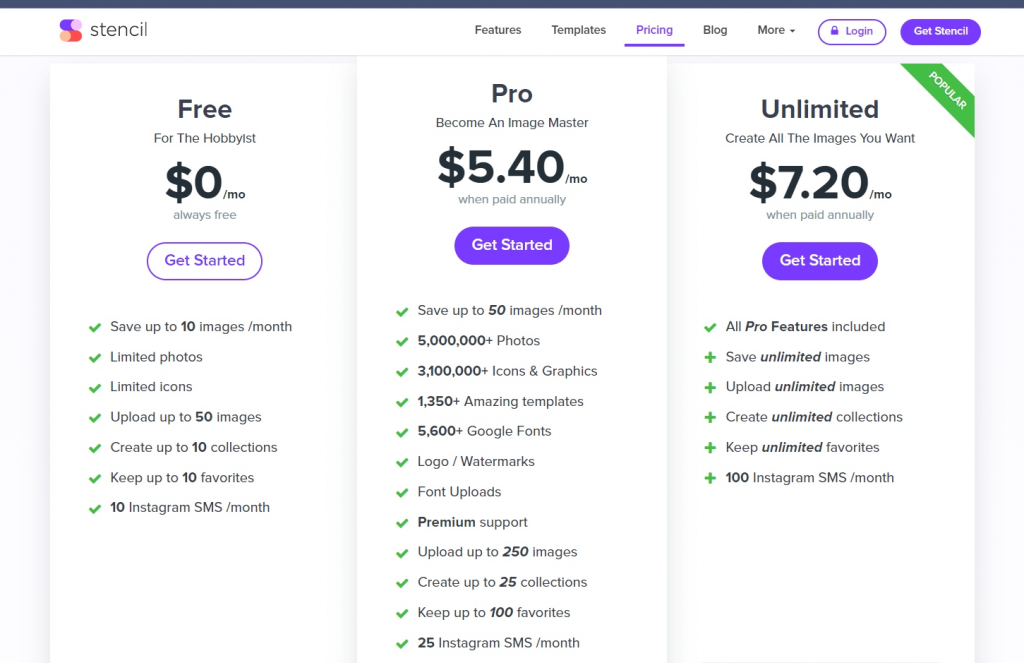 With these social media graphics tools and templates, you can create stunning visuals for your social media channels in no time at all! From Canva customizable professionally designed templates that give you full creative control over your designs to Adobe Spark suite of easy-to-use editing options – there are plenty of great options for creating awesome social graphics without breaking the bank.
So go ahead – get creative and make something beautiful today.
Tips On How To Create Graphics For Social Media
We've discussed some great free tools to help you create stunning visuals for your social media account, but what about if you want to take it one step further?
By using a few simple techniques and applying them correctly, you can get the most out of any graphics program. For example, try experimenting with different color palettes or playing around with font sizes and styles – these are all great ways to add an extra layer of interest and personality to your designs.
Creating graphics for social media can be a real challenge. After all, when you're designing visuals that will reach thousands or even millions of eyes, it's important to make sure they look both professional and eye-catching while staying true to your brand message.
You want the result to stand out from the crowd yet also fit in with what your followers are used to seeing on their feeds. That's why we've compiled these tips below on designing social media graphics like a pro!
Use High-Quality Images
First up is selecting high-quality images –. You want to create images that draw attention while fitting in with your unique brand message. If you don't have access to professional photography services, then using your own photos is absolutely fine too. Ensure that whatever you choose is crisp and clear – no one wants blurry pictures cluttering their timeline!
Choose the right colors
Once you've chosen the image, you'll need to design them; this is where you can make them pop and add your style. Colors can have a huge impact on how your graphics are perceived. Use a color palette that is harmonious and visually appealing. Additionally, think about color palettes as well; choose colors that complement each other without making things too overwhelming and busy.
Use contrast
Contrasting colors and shapes can create a sense of depth and movement in your graphics.
Use fonts wisely
Choose fonts that are visually pleasing and easy to read. Avoid using too many fonts in one graphic, as this can be distracting. You want something eye-catching with a clear focus. So, after choosing imagery that works in harmony to support your message, keep texts concise but strong – no one wants to read a wall of words when scrolling through their feed!
Add texture
Texture can add a sense of depth and interest to your graphics. Experiment with different textures and patterns to create unique visuals.
Balance elements
Make sure that your graphic elements are balanced and that the focal point is clear.
Sizing Matters
Don't forget to ascertain that your outputs are sized correctly for the platform you're using!
Think outside the box
Get creative with your graphics! Try something unexpected to make your graphics stand out.
Optimize for Mobile Too
Finally, remember that most people view content through their mobile devices now, so it pays off tremendously to create visuals that look good across different screens – aim for something simple but still striking enough to catch someone's attention at first glance.
Use Motion Graphics
You can get more engagement from your audience by introducing motion graphics. These are graphics created and edited to move on a screen.
You can use them to create visuals that tell stories, explain concepts, or show data in a way that is more engaging and entertaining than static graphics.
Motion graphics are becoming increasingly popular in the digital realm, so you can use them to add an extra layer of visual interest to your social media content.
With these tips in mind, creating amazing social media graphics should be easy peasy!
On Your Marks, Get Set…Let's Create!
Now that you have the tools and tips, creating stunning social media graphics doesn't have to be complicated. With the right tools, you can create your own images and stand out from the crowd in no time.
Here are things you should keep in mind when creating impressive visuals:
Choose a platform or tool that makes designing easy and fun.
Consider using templates that provide structure while allowing you to customize them to fit your brand color, personality, and aesthetic.
Invest in stock photos or hire a photographer if necessary to ensure you get the look and feel of high-quality photos for your posts. Fortunately, You can also get free stock images if you search well enough.
Don't forget the basics either; make sure your text is legible no matter how small, use contrasting colors so that important elements pop off the page, and incorporate plenty of white space throughout – this will ensure your audience doesn't feel overwhelmed by too much information at once.
Finally, consider including fun visual elements like icons as well as relevant hashtags – not only do they look cool, but they can also help boost engagement on social media platforms.
Frequently Asked Questions
What Size Should My Social Media Graphics Be?
When designing graphics for a social platform, one of the most important considerations is the image size. You want your visuals to be eye-catching and stand out in people's feeds, so they must be sized correctly.
Generally speaking, the optimal size for a post graphic on Facebook is 1200 x 630 pixels; Instagram feed posts should measure 1080 x 1080 pixels; and Twitter recommends dimensions of 1024 x 512 pixels.
It may also be helpful to create an accompanying thumbnail that's much smaller (think half or even a quarter of the original size) – this will help you grab the attention of potential viewers as they scroll through their feed!
How Often Should I Post Graphics On Social Media?
When posting graphics on social media, there's no one-size-fits-all answer. It depends on several factors: your industry, the size of your audience, and what type of content you're pushing out.
Generally speaking, though, it's a good idea to post at least once or twice a week for maximum engagement – more if you have something particularly exciting to share.
Keep in mind that people are bombarded with content online, so make sure each graphic stands out and is tailored to match the interests of your followers!
Are There Any Free Resources For Creating Social Media Graphics?
There are plenty of free tools out there that make it easy for anyone to create stunning visuals in minutes – from templates and stock photos to image editing programs and fonts.
Some of them are Canva, Colorcinch, Adobe Express, SketchUp, Pablo by Buffer, Stencil, Design Wizard, and Lunacy.
So whether you're looking for an elegant logo design or some fun animated GIFs, these free resources will help you get started creating awesome graphics for your social media accounts today!
How Can I Make Sure My Graphics Are Optimized For Different Social Media Platforms?
To make sure your visuals are optimized, it's important to consider the size and dimensions of each platform you're designing for.
Different networks like Twitter, Facebook, Instagram, and LinkedIn all have their specific requirements when it comes to image sizes and aspect ratios.
Taking the time to tailor your images accordingly will ensure they look great on every platform.
It's A Wrap!
Designing graphics for social media can be a time-consuming and difficult task, but with the right tools and knowledge, it doesn't have to be.
Knowing what size your images should be and which software is best suited for designing them will set you up for success.
On top of that, understanding how often to post and where free resources are available makes this process a walk in the park.
If you take all these tips on board, you'll hit the ground running when it comes to creating stunning visuals for your social media platform.
So don't let yourself get bogged down by indecision or lack of know-how – remember that practice makes perfect!
This means even if your design goes wrong at first, don't throw in the towel; just keep plugging away until it's shipshape again.
Good luck!
Author: Julian Lankstead, founder of JulianLankstead.com.